Word of Mouth Has Moved Online.
Use Social Media Marketing to Generate More Leads
The average Joe spends 3 hours on social media every day. Build a social presence to connect with your customers, develop relationships and grow your business.
Is
Social Media Marketing

right for my trade business?
We increased our leads by
400%
Tradie Digital has had a huge impact on my business, not only through work, but I also get to spend more time with my family. It has freed up time that I can spend with my kids!
– Joel, Modern Trend Tiling
We increased our leads by
275%
We've more than doubled our business since we've started working with Tradie Digital. Within a month our leads started picking up and it's been consistent growth.
– Aaron, Ecolawns Australia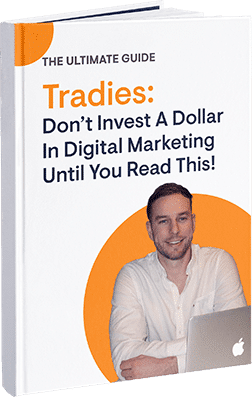 Tradies: Don't Invest a Dollar in Digital Marketing Until You Read This!
We've generated over $200 million in leads for Australian tradies using the simple 3-step framework inside this FREE report. Download your copy before your competition gets their hands on it.
$300 Lead Increase Guarantee
Switch your current digital marketing spend to us and if we don't increase your leads we'll give you $300