Tradie Marketing Services To
Grow Your Business
Have you wondered why some contractors are booked out for 6 months while others think
"where is my next customer coming from?"
It's because growing your business isn't just about your skill on the tools –
it's about the digital tools you use too.
Our Tradie Marketing services are designed to help you put your business online, get the phone ringing, and bring quality leads to your inbox.
Tradies: Don't Invest a Dollar in Digital Marketing Until You Read This!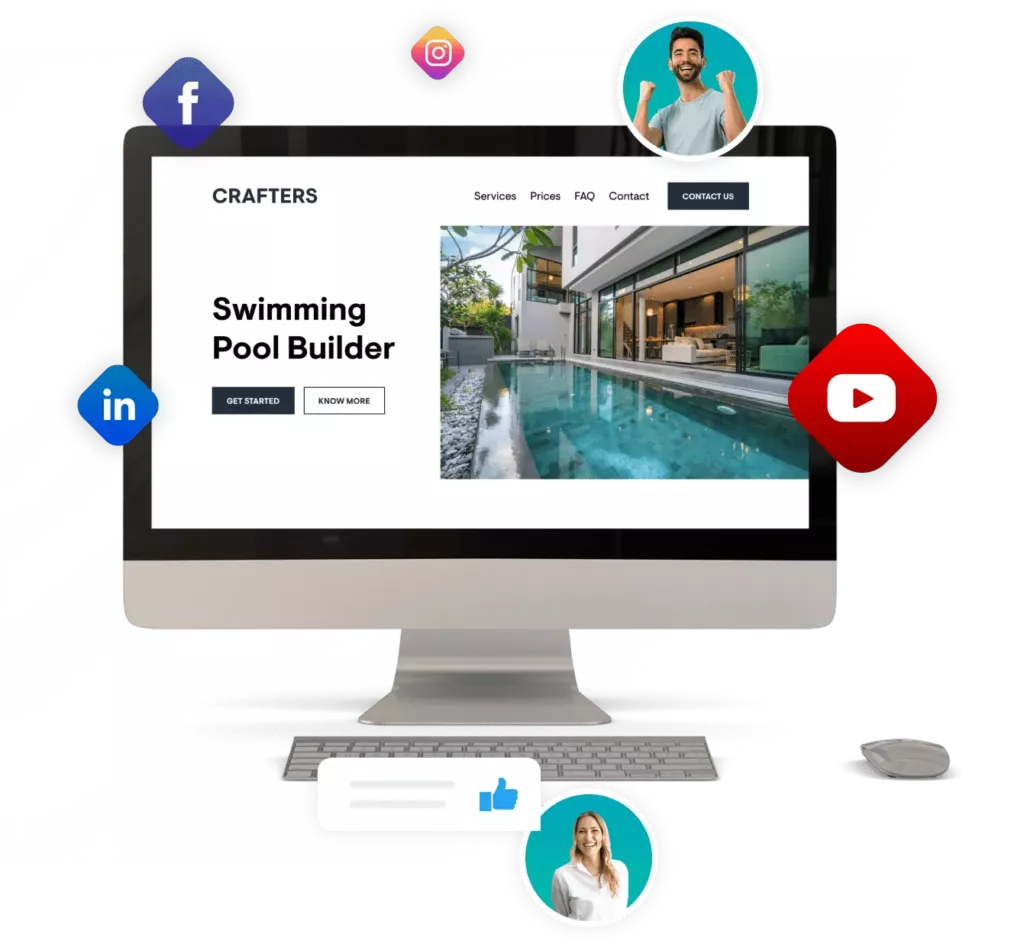 What is
Tradie Marketing

?
With tradie marketing, you have the opportunity to create your own online presence without being too salesy or pushy. You can be informative of what you offer and why it's beneficial to the client rather than just trying to sell yourself.
Essentially, tradie marketing is presenting yourself as a professional and then putting your potential client at the center of your marketing efforts – that means thinking about what they want and producing services to meet those needs.
Taking Your Online Presence to the Next Level
You probably already know that finding new clients is one of the biggest challenges when running a business. Working on your own doesn't make it easy either; you need to take care of all aspects of business – from quoting, marketing and selling right through to invoicing and bookkeeping – there's not much time left for actually delivering the service!
Working on your own means that you need every opportunity to market yourself, and with over 2 million tradies in Australia there are plenty of potential clients out there.
So if you're starting from scratch. The best way to get started is the following.
Get a website.

(The fastest and cheapest way to get a trade website is Trypedestal. If you need something more sophisticated then go to Custom Websites

Sign up to Google My Business and Facebook

Start generating reviews

with TradieReviews

Automate your lead collecting and centralise your business

with TradieFlow (this connects directly to your website and send the leads, into one centralised location), it also connects directly to your accounting software xero, so you can send invoices from the same platform.

Build your strategy

(this is a complicated topic and best to talk to an expert)

Advertise on google ads

,

Advertise with SEO

Advertise with facebook and Instagram.
If you already have experience with digital marketing and you're experiencing one of the following problems.
You've been doing SEO for 12 months, but have nothing to show for it!
You're Google ads just isn't returning enough to be justify the expense.
Hipages is bridging not the type of traffic you want and is encouraging too much competition.If you're experiencing any of the following above then go here to learn more about advanced digital marketing questions.
Everything You Need To Know About Marketing Your Trades Business Online
THE TRADIE DIGITAL DIFFERENCE
Why Choose Us?
Our trade skills are average, but our digital marketing knowledge is through the roof. At Tradie Digital our approach to growing your business is simple – we generate leads and real enquiries that put money in your pocket.