CONSTRUCTION
8 MINUTE READ
12 Crazy Effective
Construction Sales Strategies

[Beginner & Advanced Tips to Win More Work]
In the United States alone, the construction industry is worth $1.3 trillion. Zoom out to a global outlook and your company exists in a $12.9 trillion industry. But with all that juicy revenue on offer, competition for sales is red hot.
Follow that simple framework and you'll never be short of work whether you build, renovate or knock buildings down. Read on to discover how to apply that framework across 12 sales techniques that guarantee more work.
What do your customers want from you?
Most construction companies think their customers want the lowest price, when really their customers want the best value.
If you try to compete on price, you'll be in a race to the bottom (and that's not a race you want to win). But compete on value, and you'll have leads coming in month after month.
The best construction sales strategies are all about providing value, and that's what we'll show you across 12 sales techniques that drive serious results. Because you don't need the highest advertising budgets or the flashiest website to stand out, and you don't need to run your margins so thin there's not enough leftover to buy yourself a coffee on the way to work.
Whether you're a residential or commercial construction company; or you build, renovate or demolish homes, these construction sales strategies aren't just effective – they're crazy effective.
What are the challenges standing in the way of construction sales?
Every industry has its own obstacles standing in the way of a sale. While the construction industry is no different, the challenges you face are tougher to overcome than the challenges facing a fast food restaurant, for example.
No one calls a builder, architect or home designer out of the blue and says "I woke up feeling like a new home today". The lead-up to contacting you can take months of planning and research, and it's up to you to address that difficult thought process and ease people's fears.
That's not the only challenge you face though, with the primary challenges of generating sales in the construction industry including:
Heavy competition
Low profit margins

Lengthy decision time frames
Costly overheads
To be successful, your sales strategies need to address these obstacles and offer solutions. And if that sounds like a lot of planning and strategizing…it isn't.
Read on to discover how you can become an expert salesperson, even if you hate the hard sell.
"I'm a builder, not a salesperson, does that matter?"
You might provide a service in the construction industry, but you're a salesperson at heart.
Every client you bring onboard has been sold your vision, even if you didn't know you were guiding them towards a decision. And we're not just talking about landing a contract and getting a signature on the dotted line.
As a builder, renovator, demolition expert or contractor it's your job to convince people of hundreds of tiny decisions throughout the process.
You've sold them on a vision, on what materials to use, on which finish to opt for, etc.
So don't stress if the thought of becoming a slick snake-oil salesman is a turn off. You're 100% right in thinking your customers HATE the hard sell, because they do. High-pressure sales tactics don't work in the construction industry because the projects are too complex, the costs are too significant, and the risks are too great.
So lose the vision of a used car salesman trying to trick people into sales, and focus on providing value from project inception to completion. If you put your customer's needs first, the following 12 construction tactics are going to work for you.
Worried your business isn't visible enough? Check the Ultimate Guide to Construction Advertising [unlock more attention, traffic and leads than you can handle]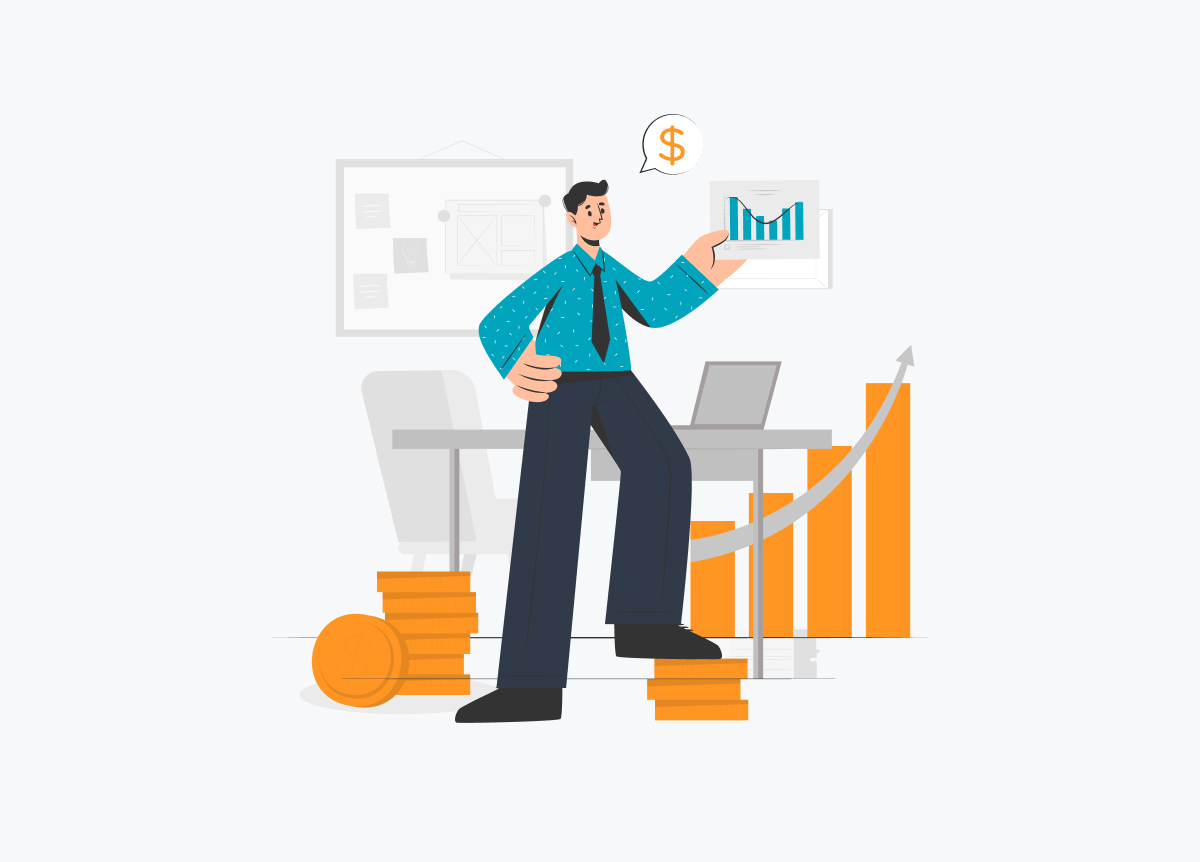 Understanding the construction sales process
The sales process in the construction industry is unique.
You can walk into a hardware store looking for tools and buy a new brick hammer on the spot. The entire sales process could have taken a week from when you first thought about ways to improve your hardscaping work, or it could have taken 10 minutes when a helpful employee sold you on the benefits of the hammer.
Your construction customer's can't be sold to in the same way. The construction sales cycle has a significant amount of research and decision-making, and can take months to complete.
Whether your audience is after a small remodelling project, a major reno, a new build or a demo, your sales process needs to cover 5 crucial steps. These include:
Step #1: Generate Sales lead
Step #2: Becomes Qualified prospect
Step #3: Made Problem aware
Step #4: Proposal Submitted
Step #5: Deal closed
In this article we'll be sharing the most effective sales strategies to turn your sales leads into qualified prospects and move them down through each step of the sales process towards a closed deal.
This is a crucial point because you can't submit a successful proposal if your sales lead hasn't become a qualified prospect, and been made aware of their problems.
But when you guide people through each step, sales will follow.
12 construction sales strategies you can start using today
Every construction company owner or contractor has a plan to turn leads into sales, but all the strategizing and scheming in the world won't help unless you can back up your theory with real-world results.
Here's where the rubber meets the road. Read on for 12 of the most powerful sales strategies you need to be using right now.
#1 – Qualify your sales leads
How do you increase your conversions?
You start by removing unqualified leads from your pipeline.
Suppose you specialize in modern, stylish multi-story homes for first homeowners. If you pitch to 100 people who are interested in a multi-story new home build you'll get more conversions than pitching to 100 people who just expressed interest in a 'new home'.
The former is targeted, and relevant to your business. The latter is broad, and may end up being miles away from your service offering.
Use your meeting time with a sales lead to qualify them.
Ask relevant questions
Figure out what their pain points are
Look for ways to solve their problems with your service
Don't be afraid to ask probing questions either, because both you and your sales leads want to make sure the relationship is a good fit. For example, "what are your non-negotiables for this project?", "what is your timeline for this project?", or "what are you looking for in a construction company?".
With long term projects and large deal sizes it's crucial you're pitching to the right kind of sales lead. Consider the scope of the work, the urgency of the project, the expected budget and the likely timeline to help you remove time-wasters and unqualified leads from your sales pipeline.
The sales construction leads you've still got after this are more likely to be a great fit, and more likely to become a paying client.
From here on you'll be dealing with prospects, not leads, and your sales techniques will be more effective.
#2 – Establish loyal customer relationships
The thought of bringing on a truckload of new clients is exciting, but start by selling to your existing client base.
Every construction company owner worth their salt knows it costs 5x more to acquire a customer than retain one.
Your sales approach should invest time and money into supporting and nurturing current clients. Not only will this lead to repeat work, but it will also help drive word of mouth and generate referral sales as your core customers become advocates for your business.
You can build a highly profitable construction company by focusing on your core customers, driving repeat business, and using their word of mouth buzz to bring in new work.
Is your logo helping build trust with your customers? Learn how to design a construction logo in minutes [ZERO EXPERIENCE REQUIRED]
#3 – Start a sales referral program
Word of mouth is free advertising, but it's tough to control the narrative.
You can tilt the power back to your side by launching a sales referral program. Incentivize your customers for every new client they bring you. This will help you close more sales without draining your time. You can focus on alternate sales strategies on this list (or sending the apprentice off to look for a left-handed screwdriver) while your customers bring you work.
Most construction projects come at a high-ticket level, so don't feel like you need to offer discounts that will run into thousands of dollars. You can offer a great deal within a project – like $500 or $1,000 cashback for successful referrals. Or offer a great deal outside of a project, for example a $50 Amazon gift card for every qualified lead that comes in.
This will help you attract targeted leads, and those are easier to turn into a sale.
#4 – Make sales a priority
This may seem obvious, but too many construction companies think their services will speak for themselves.
Hint: They won't.
Your sales construction process needs to be hyper-focused on results, with a clear roadmap from the first contact with a sales lead through to closing a deal. This will let any sales rep or company employee quickly convert deals by following proven steps.
Whether you're a contractor or builder, here's a few ways to make sales a priority:
Conduct regular meetings to share tips, advice and feedback
Identify holes in your sales process and focus on plugging them
Create a list of 'Frequently Asked Questions' that clients have and answer them
Use reporting tools to track your leads and sales, then look for patterns
Your construction company is only as successful as it's last sale. The more you finetune your sales process, the more conversions you'll see.
#5 – Create a sales calendar
We don't need to tell you how quickly your plate can fill when you're in charge of a construction company.
It doesn't matter if you're managing a team of three or 300, between admin, organizing, bookkeeping, ordering and finding time to get onsite, it's easy for the sales strategy to fall to the back of the pack.
The solution? A sales calendar.
Now that you've weeded out unqualified leads and have a list of your most valuable prospects, it's time to create a plan of attack. Figure out the specific sales strategy for each prospect, who is in charge of implementing that strategy, and what support they'll need.
This should be applied for new, current and previous customers to help you deliver the most sales possible.
#6 – Invest in a quality CRM
If you want to sell more effectively, you need to be in control of your prospect's data and information.
It's not enough to have filing cabinets stuffed with paperwork and documents. In 2021, sales strategies and a winning CRM platform have to be linked. The right CRM will contain all your prospect's data in one centralized place.
With a 360 degree view of your leads and prospects your sales team can spot opportunities for sales as they arise. For example, integrating your CRM with your website will let you track customer interaction.
What page did they enter on? What links did they click? How long did they spend reading your content?
When you can link a prospect's movements to a particular problem or touchpoint, you can build a sales pitch around it. Suppose you saw a prospect open an email 4 times about eco-friendly insulation materials hitting the market. Imagine approaching that prospect with a sales pitch focused on your eco-friendly insulation options, your commitment to sustainable construction, and your partnerships with solar energy suppliers.
That's a targeted sales pitch that's going to spike new clients, and it's all possible with a CRM.
Keen to save HOURS each week? Use these 35 construction industry apps to free up your schedule and boost productivity
#7 – Turn your construction website into a customer-conversion engine
You can't sell your services if no one knows about you.
Creating a website for your construction company is the first step in generating more sales because it is literally a salesperson working for you 24/7 (one that never needs breaks or time-off).
Your website can't be a digital business card or a collection of pictures. As nice as those sites look, they do jack all to bring in sales.
A website that does bring sales needs to be:
SEO-friendly

: To rank on Google for construction-based keywords and generate site traffic

Designed with high-converting features

: To establish trust and turn traffic into qualified leads

Lead-capturing

: Offering free eBooks and guides in exchange for email addresses will help you build a list of quality leads

Fast & mobile-friendly

: To provide a simple browsing experience for the 52.2% of people using the internet on their phones
Your website is your ticket to free leads and sales, so cover the crucial features above to help drive revenue.
Don't have a construction website yet? Learn how to build a site in less than 60 minutes
#8 – Pitch less and chat more
Too many construction companies lead with the nitty-gritty.
It's great if you can deliver a 4% reduction in timber costs because your trucks are fitted with auxiliary fuel tanks to improve travel efficiency and create savings.
But your customer wants to know if the house you're pitching to them is going to be right for a growing family, if the backyard will have space for a dog one day, if the choice of materials for the patio will still impress the neighbors 10 years from now.
Remember, you're selling to people. So act like a person.
That doesn't mean you ditch your custom proposals or data-driven sales process, but make time to chat with your prospects and understand their needs. Selling in the construction industry comes down to forging relationships.
A potential home builder is looking for reassurance on a range of problems they've whipped up in their head. Make sure you listen to these concerns and offer suggestions, not a fact list of your company's offerings.
#9 – Improve your sales proposal
Whether you're a general contractor working on new-home builds or a commercial construction company specializing in shopping malls, there's almost no chance you're closing a sale without a formal proposal or pitch doc.
This sales proposal can make or break your success, so focus on optimizing it to make it more effective. Strategies to improve the effectiveness of your sales proposals include:
Including visuals and images to help present a vision of your prospect's future
Address fears and concerns to help remove obstacles to a sale
Show case studies of similar homes or construction projects
Focus on the benefits of your company (e.g. under budget or on time deliverables)
Provide accurate estimating figures to provide transparency
If your sales proposal can speak to a prospect's pain points and grease squeaky wheels before they pop up, you'll start seeing more successful pitches.
TRADIE DIGITAL TIP: Silence doesn't mean 'no'. Be proactive and follow up after each proposal or bid to keep your company top of mind, and offer value if the prospect needs more information or help.
#10 – Focus on benefits, not features
Features tell, benefits sell.
Your prospects will have specific problems in mind, but they won't always verbalize them. It's up to you and your sales team to identify those problems and demonstrate a solution both in person and within your sales proposal.
To do this you'll need to focus on the benefits of your service, not the features.
It's great if your homes are energy-efficient and can save the average household up to 40% in energy costs, but what your prospect really wants to know is whether they'll have more money in their pocket to spend on their kids during the school holiday.
Or, suppose a customer asks about your roofing contractors. They don't want to know about the individual qualifications each roofer holds, or the temperature your terracotta tiles were fired at. They want to know that your roofs won't leak, and their prized 65-inch HD TV won't be at risk of damage during a storm.
While these are only examples, they should remind you that your customers have needs, and your sales process needs to quickly identify and address these needs to close more deals.
Remember, features tell. But benefits sell.
TRADIE DIGITAL TIP: To help you figure out a prospect's needs, try asking open-ended questions. For example, instead of asking, "Are you looking to remodel your living room?", try asking, "What type of family gatherings do you picture yourself having in your new living room?". When you know what people want and need, you can connect those desires to your service.
#11 – Automate your emails to nurture leads
Potential customers won't become paying customers overnight.
The decision to hire a bathroom remodelling company is one that's going to involve hours of research and comparison. You don't want to invest hours calling those leads (mostly because they'll block you within 5 minutes) but you can use their email addresses to nurture them and build trust. Email marketing delivers an average ROI of 4200%, and with email marketing software you can automate the whole process.
You'll need to find the right software to suit your needs, with some of the market-leading options including:
Once you've picked the right software, you'll need to create helpful content around your prospect's wants and needs. These emails will be sent automatically and will build trust. Over time, people will start to see you as the logical construction company to choose when they're ready to make a decision.
After all, you provided months of helpful and free tips and content in emails that made them feel confident they could overcome their problem, whether that was affording a new house, subdividing their land, or redoing the kitchen.
We've left this to the end of the list, but it could (and maybe should) be at the top.
A leading cause for a lack of sales is failure to ask for a sale. After all, if you never ask, you'll never get.
Once you've laid the foundation, understood your prospect's needs and created an awesome sales proposal full of accurate estimates, benefits and advantages, make sure you outright ask for the sale.
Remember, your prospect has been researching a construction project for weeks, if not months. They're ready to hear why your company should secure their project, and they expect to be asked about the sale.
If you're confident you've ticked every box along the way, make sure you finish by asking the customer if they'd like to proceed and close the deal. Don't leave your sales proposal with "all the best and we hope to hear from you", finish with a strong, direct request.
In short, if you want the sale, ask for it.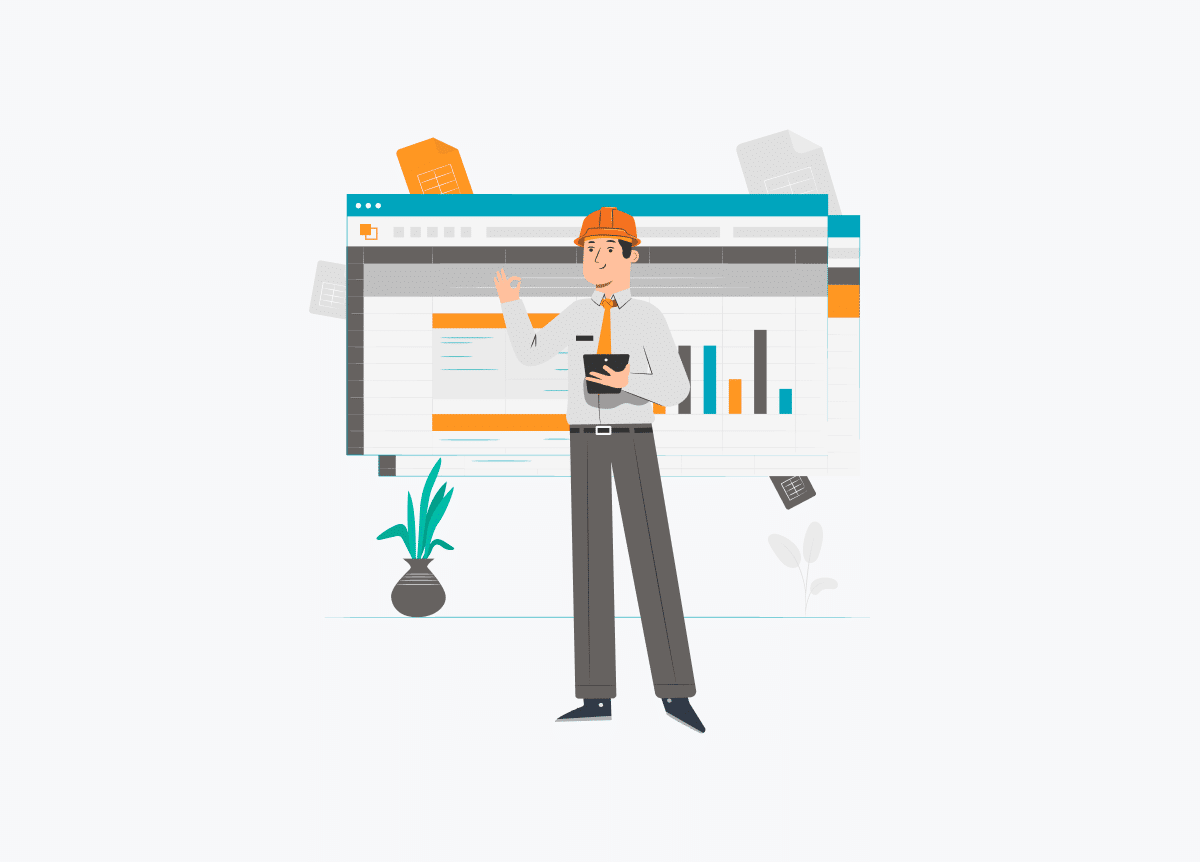 Which construction sales technique will you use first?
Your ability to close construction deals is directly related to the amount of planning and strategizing you do. You might land the odd customer without putting in the hard yards, but it's not a long-term strategy to help you grow.
Construction customers will typically spend months moving through their decision-making process, and it's not possible to pop up at the end of that process and say "pick me".
That's why successful sales comes down to:
Qualifying your sales leads
Understanding your prospect's needs
Improving your sales process to address these needs

Investing in a quality competing-with-a-company-with-more-resources-than-mine
Launching a website designed for conversions
Optimizing your sales pitch over and over
When you approach every opportunity around this framework, you'll start to take a bigger slice of the $12.9 trillion construction industry pie.
Do you need help improving your lead-gen and sales strategies? Test your eligibility to work with Tradie Digital